About The Woodstock Rifle & Pistol Club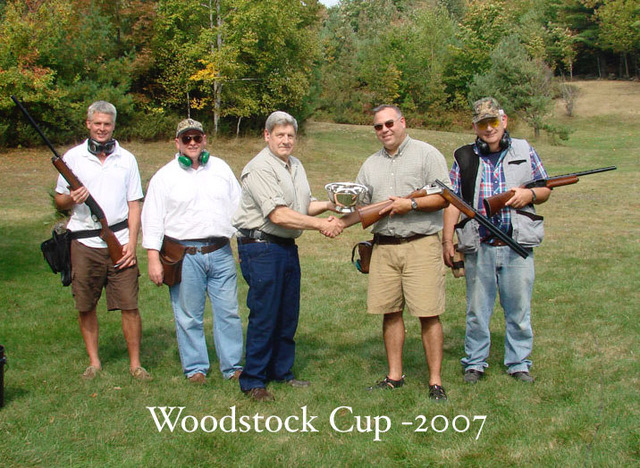 The Woodstock Rifle & Pistol Association is a private shooting club open to its members and their guests year-round. Trap shooting starts in early May runs through October. The gun club is located on 28 acres of scenic meadows and woodlands off Church Hill Road in South Woodstock, Vermont (see range map and directions).
Membership is now Open! Please follow the "Join the Club" link for more information.
We feature Rifle Ranges of 50, 100, 200 and 300 yards, Pistol Ranges of 25 and 50 yards, and a complete Trap Range. Check out our new trap hints page for some trapshooting fundamentals from Remington, includes gun fit, arc graphics and lead and follow-through for 16 yard shoots. By popular acclaim, weve added a page of trap rules and etiquette for first-timers. Our monolith archery target is now emplaced on the left side of the range. There are also 3D archery targets along the south side east of the club house.
Check out our Events calendar for the upcoming schedule. Currently, the trap range is open Tuesday evenings. Staffed shooting is not guaranteed due to the weather and scheduling, we suggest contacting an officer to make sure the Club will be staffed, especially at the end of the season. The cost is $4 per string. ($5 for non-members). We also featue Field Clays. If you have not done so, please check our new Clean Range policy: take only shots, leave only footprints
Members are encouraged to bring along a guest for the any and all events or just for informal shooting. Please contact us with any questions.